News
Four Reasons defends your right to feel beautiful
Four Reasons has never been your typical beauty product brand. Its journey started some 20 years ago and brings to mind the story of the ugly duckling.
The story of Four Reasons
In the beginning there was nothing – just a couple of quick-witted, enthusiastic guys who believed in themselves and got on great with other people. They got on so well with others that people started to believe in them too and, under their influence, in themselves. Gradually, their team grew full of people connected by a passionate and entrepreneurial attitude to their work. They introduced a fresh breath of courage, authenticity and warmth to the hair care sector and have continued on that path ever since. Today they represent the most enthusiastic work community *(1) in the beauty sector with the most satisfied clients *(2) in the hair salon trade in Finland. Just like the ugly duckling grew into a majestic swan, Four Reasons has grown into the most successful Finnish hair brand.
Having reached adulthood, Four Reasons is still the same enthusiastic and bold lone wolf who believes in itself, but age and experience have also brought more responsibilities. As the icon of our company, the Four Reasons brand represents the values of our community: people, passion, authenticity and you. These values encapsulate our slogan "We love the real you", which signifies that, to us, every person is beautiful as they are, down to the last lock of hair.
At Four Reasons, we are a family with plenty of room for everyone who wants to walk their own path. You'll fit right in! We walk the front line, championing diversity, and defending everyone's right to feel beautiful. We are guided on this journey by responsibility, uncompromising quality, the promotion of social inclusion and an endless enthusiasm for learning something new.
The Four Reasons product family is growing – fabulous new packaging designs on the way
It takes broad shoulders to carry the responsibility of spreading the crucial message of the Four Reasons brand. That's why Four Reasons is stepping in as the parent brand for our entire product and service portfolio.
This means that the Four Reasons product portfolio will expand to new product groups that are suitable for all hair types and meet the various needs of users. The fruits of this reform can already be seen in the product series of Four Reasons Professional and Four Reasons Nature. Over the fall, the KC Professional Color Mask products will be transferred into the Four Reasons product family along with new tones and a new package design. The packaging of other retail products will be updated next year.
The company behind the new Four Reasons packaging is Pentagon Design, one of the most successful design agencies in Finland. Careful research and development has gone into each reformed package design in order to canvass the purchasing behavior and packaging preferences of the consumers in each product group. The research results have provided us with valuable information on what it is consumers appreciate in our products and packaging and how we can facilitate their choice of our products.
The high-tech products of our KC Color product family will also experience a gradual packaging reform and at the same time the products will be transferred under the Four Reasons brand. The change will be carried out with respect for the environment as the current packages run out, meaning that the new packages will enter the market at the end of this year at the earliest. Alongside these package updates, we will introduce video training to support the use of our high-tech products.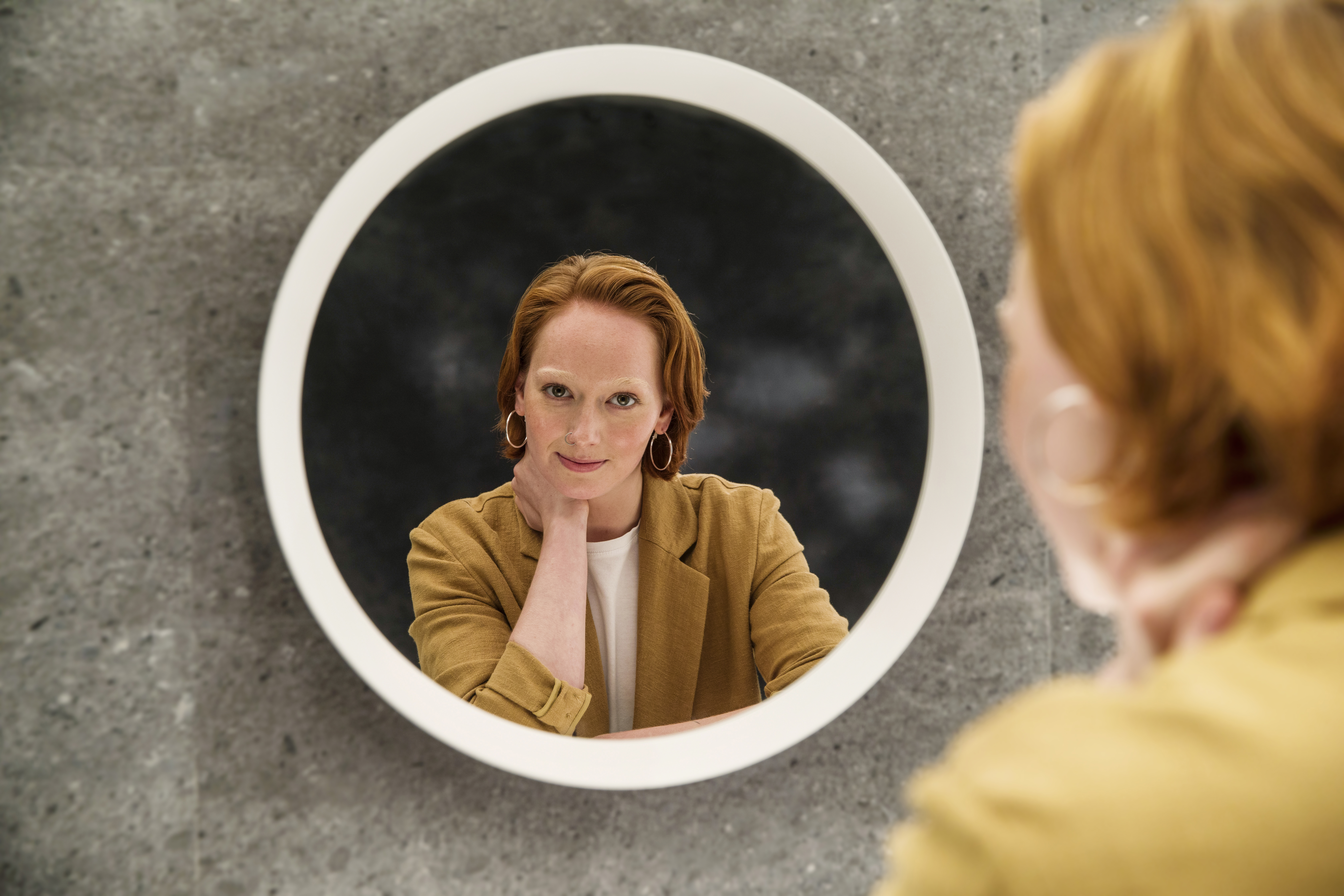 Environmental and corporate social responsibility as the engine of the expanding Four Reasons product portfolio
The brand reform is a great opportunity for us to also reform our packaging materials and to make them even more environmentally friendly than before. We have chosen recycled plastic and bioplastic as the packaging material for our new Four Reasons products whenever possible, without compromising the products' effectiveness and user experience. In our product development, we will continue to take the recyclability of the packaging materials into account and will focus more than ever on communicating about recycling in a way that makes it as easy as possible.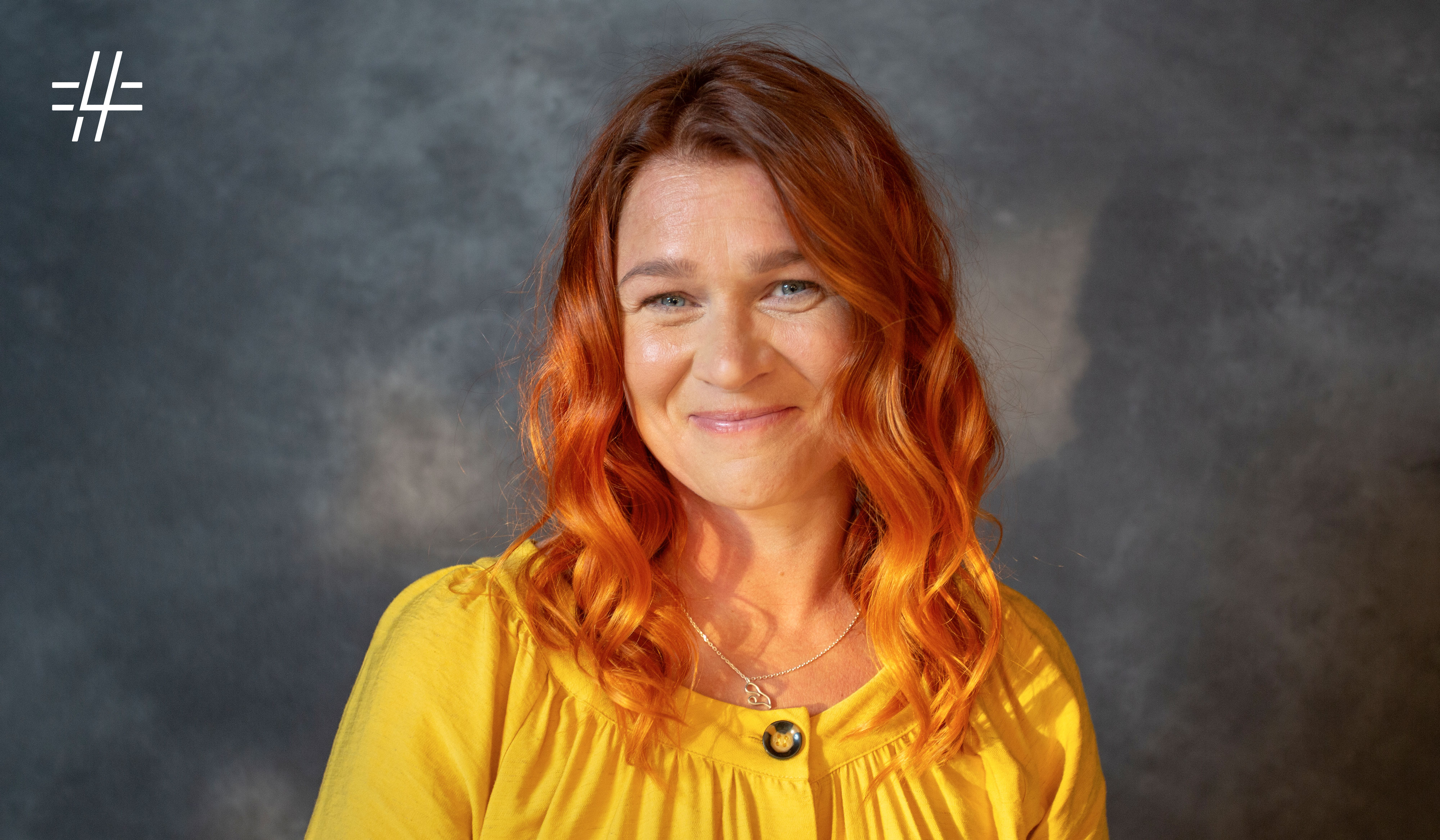 Our strong brand concept supports the hair salon trade
Feeling beautiful stems from a person's positive self-image. It's the ability to accept yourself as a multifaceted being and exactly as you are – perfectly imperfect. We encourage people to focus not on external qualities but internal ones and to see themselves as a whole – a person who deserves to be loved, respected and accepted as they are, regardless of their appearance. A positive self-image is linked to strong self-esteem, which studies show to be significant to a person's well-being and mental health.
A hairdresser is in a great position to assist in strengthening their customer's positive self-image, but this also requires them to work on their own self-esteem. In the Four Reasons team, we feel it's our responsibility to strengthen self-esteem especially among hairdressing professionals. Our renewed training concept outlines your journey to becoming an expert in feeling beautiful by offering not only support for technical skills but also for encountering the customer, being present and strengthening positive self-talk. During our Feel Beautiful training tour this fall, we will sink our teeth both into strengthening our professional self-esteem and into customer consultations and suitability thinking, which together make it possible for you to give each customer the hairstyle that suits them the best.
As hair care professionals, we can help people to recognize their own individual, wonderful qualities, free themselves from worries about their hair, and help them to feel beautiful. With this in mind, we want to challenge the entire hairdressing sector to join us in spreading our positive message!
*(1) Employee Survey 2016–2018, Corporate Spirit Oy
*(2) Corporate Image Survey in the Hairdressing Sector 2016–2018, Otantatutkimus Oy